Screening Mammograms
Did you know…
Breast cancer is the most common concern in U.S. women.
In 2019, 268,600 new cases of invasive breast cancer are expected and almost 41,760 women will die of this disease (BreastCancer.org) (U.S. Breast Cancer Statistics).
On average, an individual woman has a 1-in-8 chance of developing breast cancer over an 80-year lifespan (Breastcancer.org).
You can lower your risk of breast cancer by achieving and maintaining a healthy weight, limiting alcohol consumption, regular physical activity, refrain from smoking and get your annual screening mammogram.
Mammograms are an excellent tool for finding early-stage breast cancer with a resulting decrease in mortality. We recommend beginning annual mammograms at age 40 based on screening recommendations from the American Cancer Society, American College of Radiology, American Medical Association, National Cancer Institute, the American College of Obstetricians and Gynecologists and the National Comprehensive Cancer Network.
Mammography Suite
We have great news! In our efforts to give you the highest quality care, we have partnered with Onsite Mammography to open a convenient new office for your screening mammogram. Your screening mammogram can now be done on the same day as your annual exam and will be read by the radiologists of Total Radiology Solutions. We are very pleased to be able to offer you this comfortable, convenient one-stop shopping! Our new Mammography Suite is located at:
Suite 309
4414 Lake Boone Trail
3rd floor of the same building as our office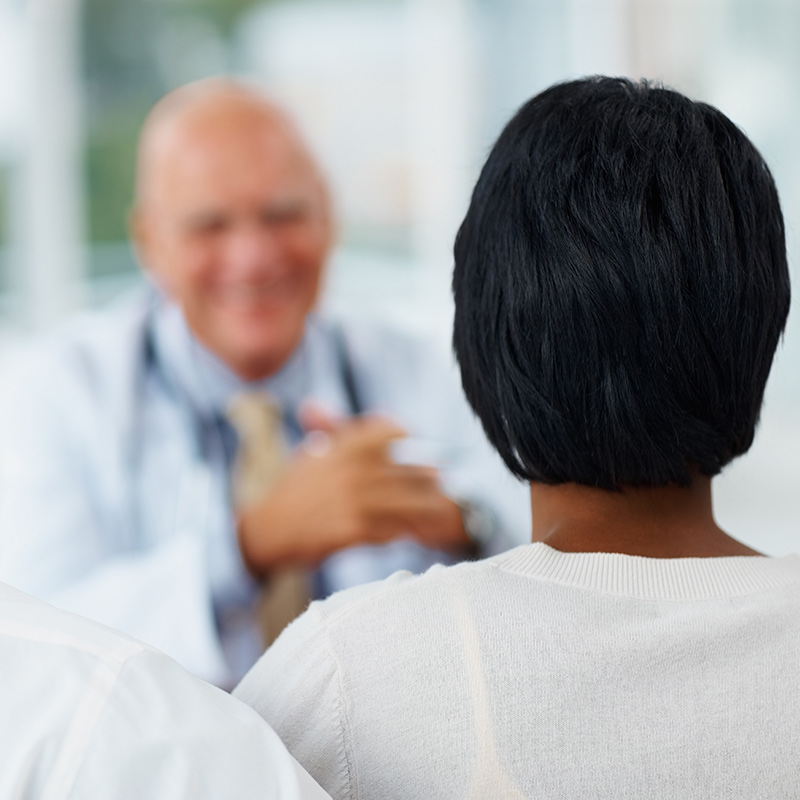 Digital Mammography
Digital mammography with computer-aided detection is one of the new technologies in the early detection of breast cancer. It has been shown to detect up to 28% more cancers than the routine mammogram in women 50 years old and younger, women in the perimenopausal state and women with particularly dense breast tissue. The images are collected in the same way as the previous method but the images are then stored on the computer which allows for better picture quality and evaluation by the radiologist.
The radiologist is looking for calcifications and masses. Microcalcifications are small specks of calcium that may suggest the presence of cancer in a particular area of the breast. Depending on the appearance of the calcifications, the radiologist may recommend further evaluation by repeat mammograms, close follow up mammograms or biopsy of the area. Masses on mammograms may be benign, like a cyst or fibroadenoma. Ultrasound or needle aspiration may be recommended in order to obtain a clear diagnosis. About 10 – 20% of cancers will not be seen on a mammogram because their appearance is too similar to the surrounding breast tissue. That is why regular annual breast exams by a physician and routine monthly self-breast exams are important too.
Our mammography technologists will take the time to explain everything about your digital mammogram and will work very closely with the radiologists of Raleigh Radiology to assure timely results of your mammogram interpretation. Our staff will submit a claim for your mammogram with the insurance we have on file for you. If you have any questions about your mammogram billing, please contact our billing department at 919-571-1040.
Scheduling Your Mammogram
Whether you would like to schedule your digital mammogram on the same day that you see your provider for your annual exam or another time of the year, we can accommodate you immediately.
We are excited to be able to offer a new option that makes this step easier and more convenient for you. Please let us know how we can help you get your digital mammogram scheduled today, and remember that mammograms save lives and early detection is the key!
Please note:
If you have had your mammograms performed at a Raleigh Radiology office, you do not need to request your records from them.
If you have had your mammograms performed at a site other than Raleigh Radiology, we ask that you please print the Mammogram Authorization Release form, complete and sign the form and mail it to the site where you normally had your mammograms. They can then send a CD or the actual films of your mammograms, as well as the reports, for Total Radiology Solutions to compare.